Coffin Bay Oyster Farm and Bay Tour - No Oysters Included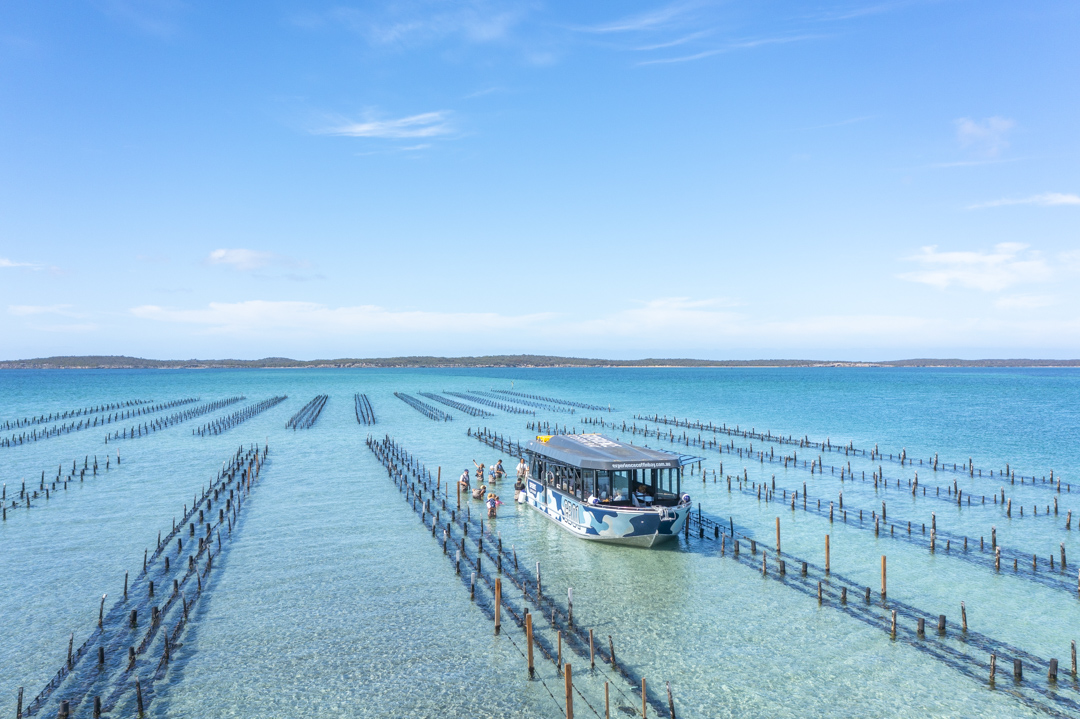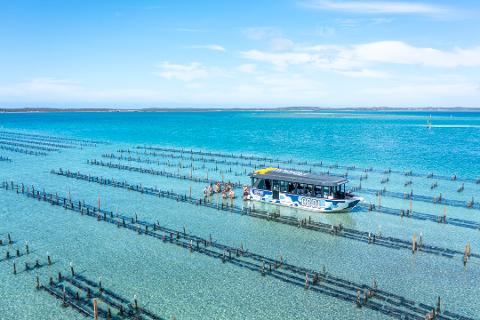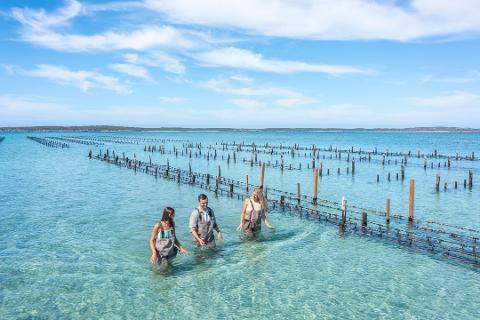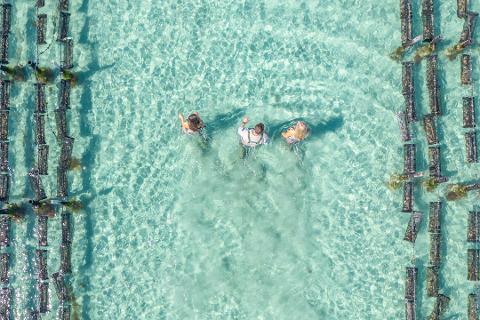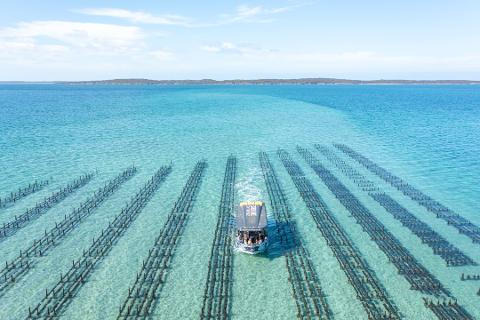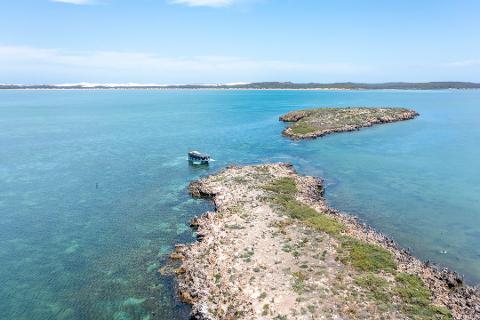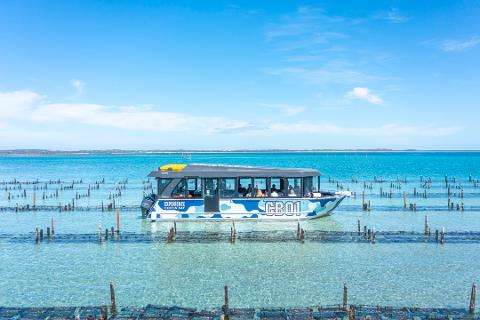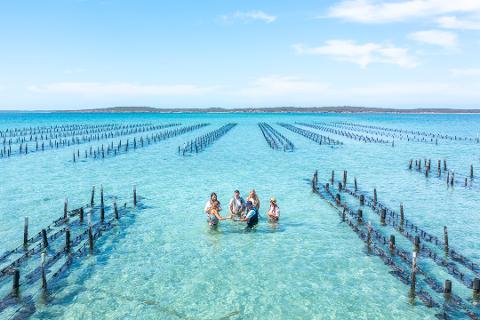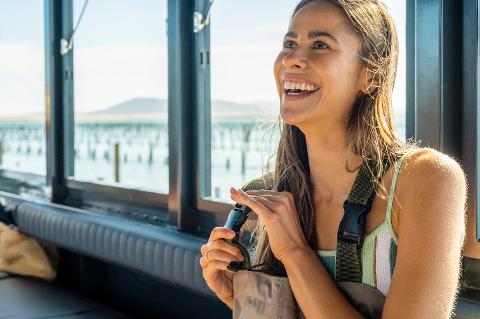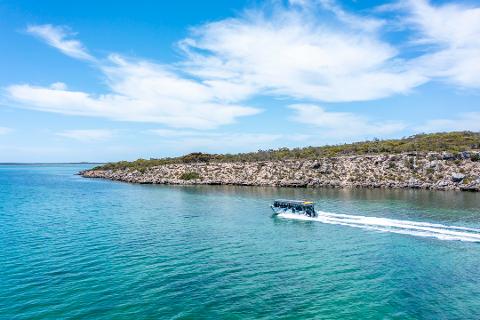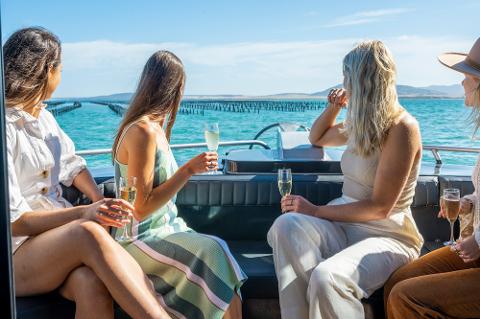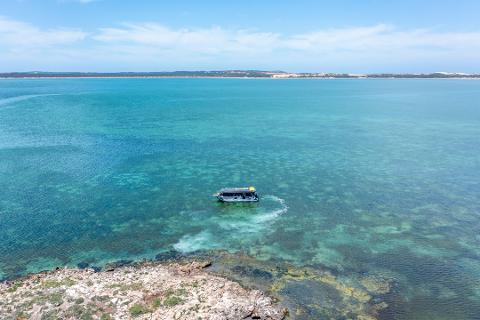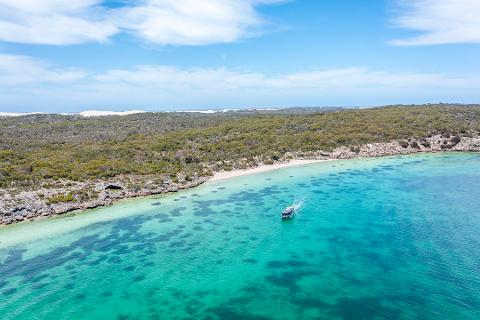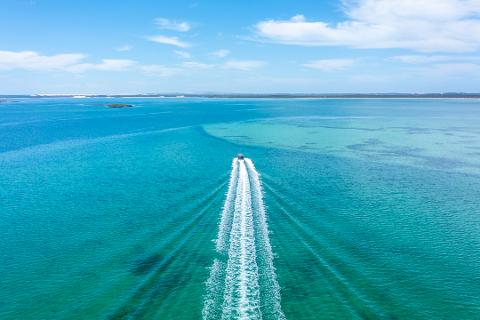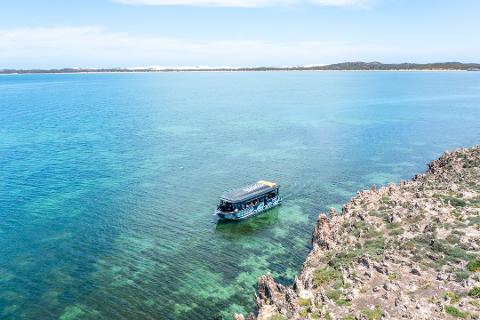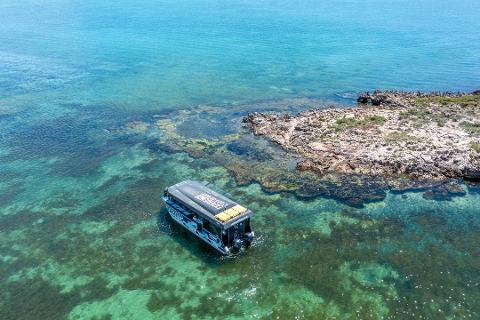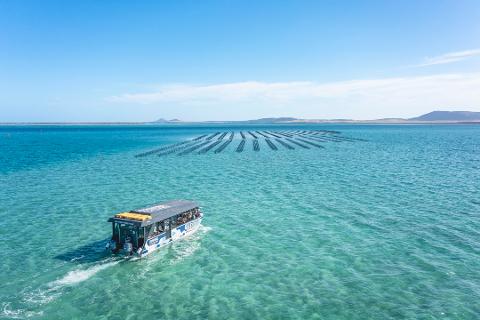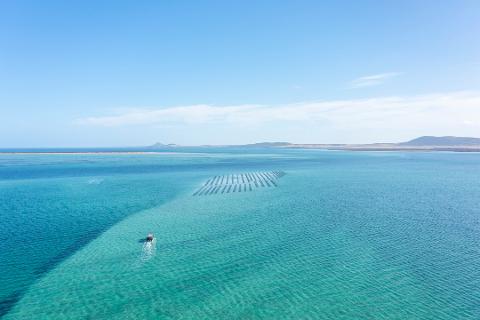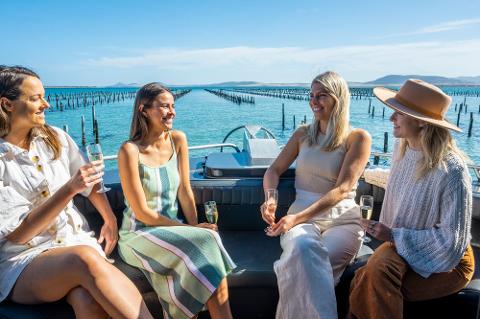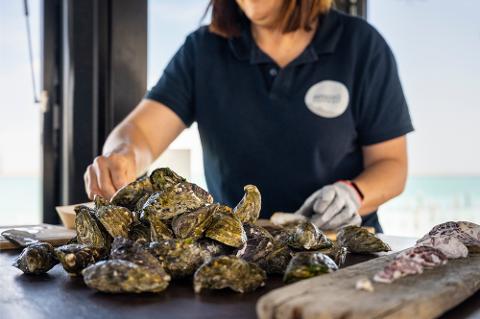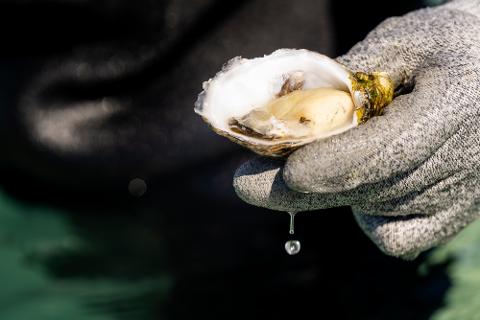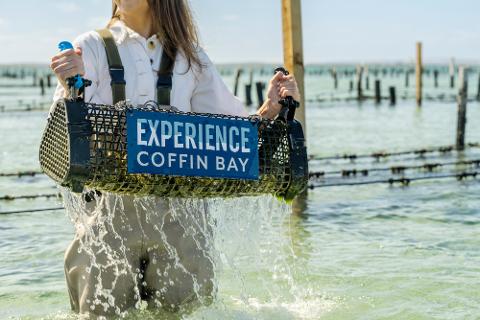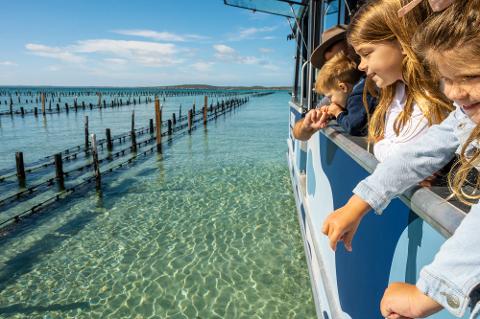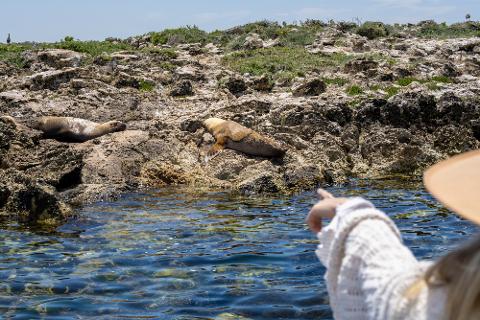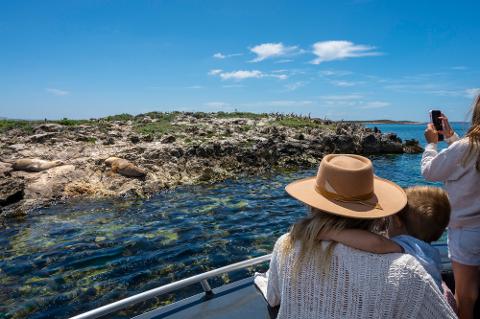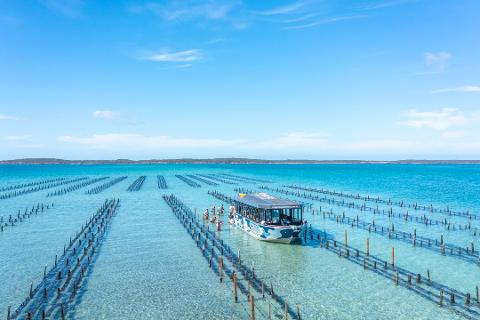 Duration: 3 Hours (approx.)
Location: Coffin Bay, South Australia
Product code: ECBBFT
Cruise 16km aboard CB01 to an oyster farm surrounded by crystal clear turquoise waters. Along the journey you'll experience all the beauty of the pristine Coffin Bay coastline including stunning views of secluded islands & pillowy beaches.
You'll witness pods of dolphins playing in the water alongside the boat (sightings cannot be guaranteed but are highly likely). Once we arrive you'll instantly discover the beauty & vastness of the world famous, prime growing oyster farms & be amazed by the crystal clear waters which surround them.
Now is your opportunity to wade among the oyster beds...! Waders are provided so you can become fully immersed in the oyster farm & discover all of its beauty up close at your own leisure.
After the tour we retreat back to the boat to indulge in some freshly shucked oysters. There is also a fully licensed bar onboard with a variety of local beverages available to purchase.
While you sit back & relax your host, a veteran oyster farmer, will share with you the history of oyster farming including how the world class famous oysters are produced in Coffin Bay. You'll also learn how to shuck like a pro!
Before we return to Coffin Bay we have one more stop to make. We cruise past the Coffin Bay national park to Brother Island which is infamous for herds of seals. These beautiful creatures love lazing on the rocks of this remote island (sightings cannot be guaranteed but are highly likely).

From here we take our time travelling back to the Coffin Bay marina so you can soak up all the elements that make this beautiful region world renowned.
Important Information:

Minimum Numbers - We require a minimum of 4 people for this tour to operate. At the time of your booking you will be notified whether minimum numbers have been met.
If minimum numbers have not been met you will be notified once they have. Alternatively you will be notified that minimum numbers have not been met & the tour will not be proceeding (this scenario is unlikely however if it occurs you will be issued a full refund or you will have the option to move your booking to an alternate date).
Additionally if our schedule is not showing a particular day, time or tour that you are interested in please contact us & we will try to accommodate your request.

Weather - The weather can quickly turn cold on the water, even when fine, sunny conditions are forecast, so we always advise bringing a warm jacket & beanie.
What to Bring - We also recommend you pack sunscreen, a hat, sunglasses, a towel & camera (you are definitely going to want to capture this experience!) plus bathers if you prefer to swim than wade.
Minors - Children 0-4yrs must be strictly supervised by their parents at all times.
We welcome children and infants on the tour, although we leave it to the parents to decide if your child will be attentive/interested throughout the tour. Please remember this is a group tour and we aim to create a memorable experience for everyone on the tour. Most children and adults are curious about oysters and oyster farming in general, plus the new boat, and marine life that we may see as we cruise along. Our tour talk is approximately 20-30mins which requires a quiet period to let the tour guide be heard by all onboard.
Occasionally we have a few oyster bags to return to the water, if your booking is a special occasion & you don't want this to happen please let us know.